Inverness Music Festival 2023
                             
 Thank you to all our 2023 participants, volunteers and supporters. What a
Showcase Concert

 we enjoyed to round off the event. Thank you so much to all the talented performers who took part, and to everyone who came along to support us.

If you have enjoyed the festival, and have not yet made a donation, then please use the blue Total Giving Tab. Any donation however small helps us continue, and we can claim Gift Aid too.

Thank you to everyone who gave us feedback. Our surveys are now closed. We will use your comments to help with any future events.
Here it is! Watch Inverness schools Wind Band, Winners of the Laoureux trophy for Advanced orchestras
View our 2023 online highlights video-
Just a selection of our many online performances. – Featuring….
Lynsey Gilmour, inverness Schools string Orchestra, moray Music Centre Junior Wind band, Berliana Mackenzie, Anna Sinclair, Hannah Robertson, The Tain and Fearn Free church Sunday school.
PREMIER COMPETITIONS
Congratulations to Grace Kelman winner of our Scottish Traditional music premier competition  and to Angela Nankivell, winner of the Curtis Craig premier competition for Classical music.
Click this link for our full 2023 programme featuring details of all our adjudicators and accompanists.
A Big Thank you to Inverness Methodist Church for being our hosts this year.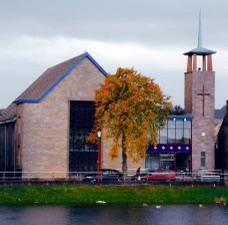 SEE Gordonstoun Junior School Strings ensemble play 'Smells like Teen Sprit here
WInners Lists
Click here for daily winners. All the winners  from Weekend 1 and 2 can be viewed now.
If you enjoy the festival, please remember that we cannot bring you these events without financial support and without help. If you have time or skills to offer, please get in touch. We ALWAYS need volunteers! No experience necessary, just enthusiasm.
Donations, however small can be made via the Total Giving tab at any time and are very much appreciated.
The White Rabbit by Eilidh Dalton – winner P4-P7 poetry composition
Once there was an unfinished factory rabbit
Who was always Late!
He Ran from place to place
Babbling about a date.
He took no care,
About the trouble he caused.
So the toymaker
Sent him back
To the production line
To be rewired and fixed.
Everybody applauded!