Inverness Music Festival 2023
 Thank you to everyone who has entered the festival- we are looking forward to an exciting event! Click on the Blue Syllabus Tab and look under the different section areas for information about when all our 2023 classes are taking place.
OUR PRIMARY ART CLASS REMAINS OPEN! If standing up and performing is not for you, why not draw us a picture? Its free to enter and it's always special to see all your pictures on the website, with a prize for the best. You can enter through school or individually by 31st January.  Draw a picture on the theme of INVERNESS. Click on the syllabus links and look under CREATIVE for details.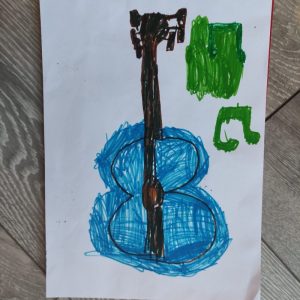 Press 'Enter Here' if you wish to enter.
We have waiting lists for some classes, so if you feel you have missed out, please contact us for further information on invernessmusicfestival@gmail.com.
For a reference copy of the full original syllabus details (to check the rules for any classes you have entered), click here2023 Syllabus
With the help of Inverness Methodist Church and the Inverness Common Good Fund, the 2023 Inverness Festival will be held on 24th-26th February, and 3rd -6th March. Watch out for a Festival Concert on the afternoon of 19th March too! (This is provisional)
 We are a friendly festival, giving everyone the opportunity to work on performance in a supportive environment. We are now looking for Volunteers to help us over the two weekends. The Festival does not employ any staff and has a small and hardworking committee who give up many hours of their time to bring this event to Inverness each year. Please help. Minimum time commitment is 2 hours and no experience is necessary.
We are also looking for class sponsors. if there is anything you think you could do to help, please contact us.
Spectators will be welcome during the festival. No need to pre-book this time! We are asking  for a minimum donation of £3 at the door from those who are able. please be aware there is limited seating for choirs and music groups, and admission cannot be guaranteed.
You can still see our 2022 Highlights below… featuring a selection of performances and compositions across the wide range of events. Not long to go now until we bring you some highlights from our 2023 online classes.
 Premier Competition 
Each year winners and distinguished soloists from the Open Classes compete again for two 'premier' trophies .Congratulations to Violet Matheson, winner of the Curtis Craig Trophy for Solo Classical Musician 2022 and to Grace Kelman, winner of the Elisabeth Davis Trophy for Solo Traditional Performance. The premier sessions this year will be held on Saturday evening 25th February (Curtis Craig) and Sunday afternoon 5th March (Elisabeth Davis). all welcome.
If you enjoy the festival, please remember that we cannot bring you these events without financial support and without help. If you have time or skills to offer, please get in touch. We ALWAYS need volunteers! No experience necessary, just enthusiasm.
Donations, however small can be made via the Total Giving tab at any time and are very much appreciated.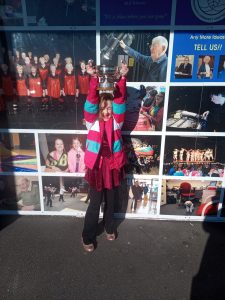 Email : invernessmusicfestival@gmail.com.